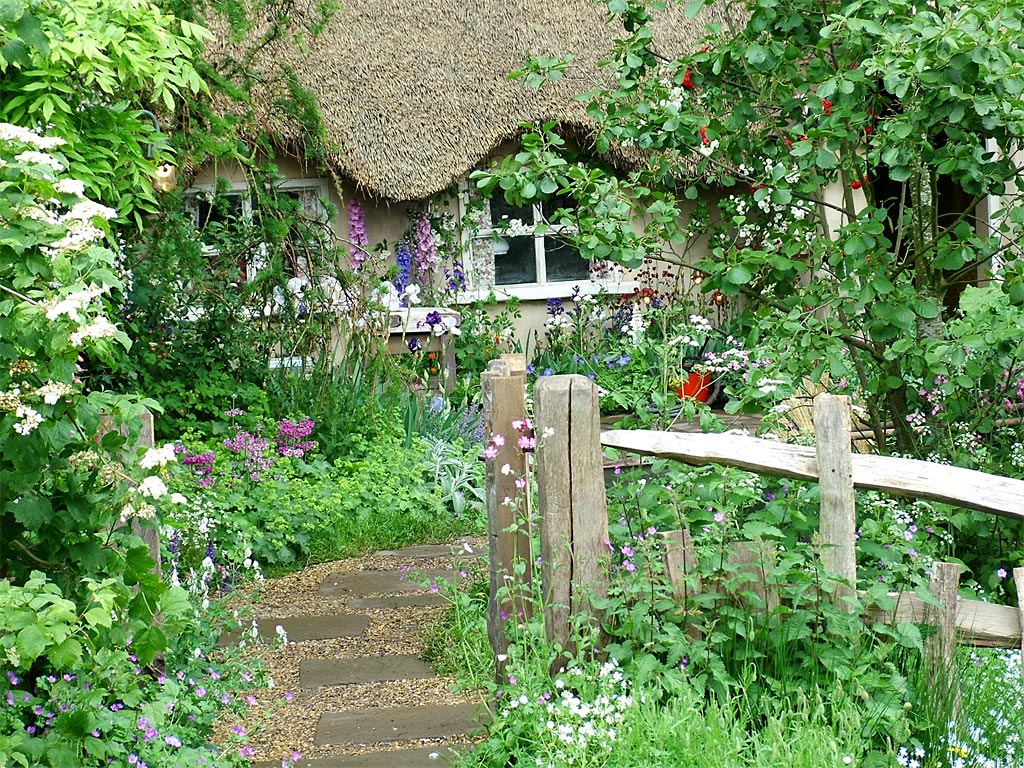 Ever since we moved into this house 4 years ago, I've been slowly working on curb appeal and landscaping....painting, planting perennials, trimming, and dreaming. It's a slow process due to budget constraints but eventually I know I'll have the cottage garden I dream of.
Last year I had a woman come to my house to pick something up that I listed on craigslist. As we walked to the backyard she looked at the small space by the side of my house and said, "Your garden is so pretty."
My GARDEN??
It was such a simple compliment but it meant so much to me. She thought I had a pretty garden....not just a random collection of plants thrown together, a garden. To someone like me who has trouble putting plants together, it was a moment of pride.
I'll continue planting in my garden this summer, making our little yard shine just a bit more. And someday....just someday, I'll be staring at a garden like the ones above.
Sources:
1.
Martha Stewart
2.
Country Living